by Glen Richardson
There is a saying: "Life doesn't come with a manual; he comes with a mother.
A teacher and friend, she also takes care of the needs of the whole family. After all the love, care, and cooking, Mom's special day is fast approaching on Sunday, May 8th.
Here's the Chronicle's pick of ways to celebrate with live music and special restaurant menus, and more to make Mother's Day memorable:
Moms & Music
Brunch with Beethoven: Make your mom feel special this year by taking her to Mother's Day Brunch with Beethoven at the Grant-Humphrey Mansion on Pennsylvania St., from 8 a.m. to 3 p.m. The gourmet menu is offered by Chef Dane's Kitchen on Gilpin St. Guests will enjoy Eggs Benedict, French Toast, Vegetable Quiche, Blueberry Rosemary Scones, Peach and Ginger Parfait and Fruit Platter while listening to classical piano and a violinist. There will be a craft area for children aged 4 to 10 to make a gift for mum. Information: 303-803-3727.
Mother's Day Rock & Roll: Let mom and kids rock, play and sing along to Beatles music for kids. Bash is at the Bluebird Theater on E. Colfax Ave., 11:30 a.m. Inquiries: 303-377-1666.
Whitney Houston Tribute Brunch: Take mom to a musical tribute to Whitney Houston with singer Mary Louise Lee and her band at Centennial, 3-7 p.m. Brunch includes Belgian waffles, scrambled eggs, O'Brien potatoes, bacon, turkey sausages, sweet potato coffee cake, and blackberry cobbler. Information: 303-433-1000.
Brunch & Dinner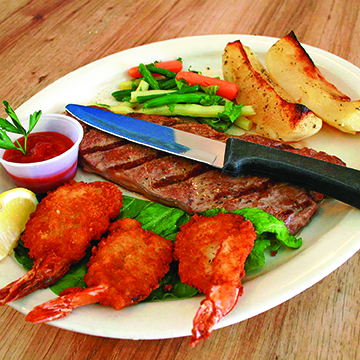 Valley restaurants are hoping Mom's Vacation 2022 will be a milestone in the pandemic era of economic recovery. Typically, Mother's Day is one of the busiest times of the year. Nationally, bookings are nine times higher than last year.
Monaco Inn Restaurant: Underlining the turnaround is an announcement by this longtime vacation mecca that it will bring families together again for Mother's Day, serving from 3 p.m. to 9 p.m. A culinary experience like no other with Lamb Shank, Lamb Chops & Grilled Shrimp, New York Steak & Fried Shrimp, and Grilled Trout. The regular dinner menu is also available. Information: 303-320-1104.
Bistro Vendôme: Chef Ariana creates serving specialties with full menus for brunch from 9 a.m. to 2:30 p.m. and dinner from 4 p.m. to 10 p.m. Information: 303-825-3232.
Capital Grille: The downtown restaurant on Larimer St. opens early and serves its full dinner menu, plus three brunches from 11 a.m. to 2 p.m. Brunch choices are a lobster frittata, a 14 oz. Bone-In NY Steak & Eggs, or an 8 oz. Filet mignon cut in the center. Information: 303-539-2500.
Carmine's On Penn: Share a family-friendly feast at an Italian restaurant offering mom-feeding with a family of 4-6. The offer includes chicken Parmigiana, meatballs and a magnum bottle of wine. Information: 303-777-6443.
Citizen Rail: The restaurant at the Kimpton Hotel born on the 16th St. Mall offers an all-you-can-eat brunch buffet with pastries, seafood, plus an omelet and prime rib station. Information: 303-323-0017.
Inga's Alpine Tavern: Indulge mum at this trendy Glendale vacation space on Leetsdale Dr. offering a full menu, 11 a.m. to midnight. The Man of 1,000 Songs Rob Wivchar entertains mom, kids and family. Information: 720-389-6203.
Jimmy's Jersey St. Café: Restaurant next to 9th Ave and Colorado Blvd. serves a buffet of roasted tenderloins and fresh seafood. Choose from 10 a.m., noon, and 1:30 p.m. Information: 720-328-9481.
Ritz-Carlton: The Five Diamond Hotel on Curtis St. offers an elaborate brunch buffet, mimosa bar, and children's buffet. Families will receive a portrait to take home. Information: 303-312-3800.
Cooking lessons
Stir Cooking School: Take mom to this school in the Highlands neighborhood for a British brunch class for Mother's Day, from 1-4 p.m. A French macaron course is also offered. Information: 720-287-4823.
Tea time
Mother's Day Afternoon Tea: Babe's Tea Room on 15th Street—next to Sushi Sasa—offers Mother's Day Tea May 2-8. With tea sandwiches, miniature scones, Scottish shortbread, French macaroons and a bouquet of pastries topped with a tier of Mother's Day desserts. Information: 303-455-4832.
Tea At The Palace: Impress mum by taking her to the Brown Palace for afternoon tea, 11 a.m. to 4 p.m. She will enjoy herbal teas, scones and finger sandwiches to the soft sound of a harpist or pianist in a luxurious setting. Information: 303-297-3111.
Tea At Le Rêve: Take Mom to this intimate Cap Hill space on E. Colfax — French for Sugar — for an afternoon of luxury teas, 12-2 p.m. Serve sandwiches and desserts. Information: 303-522-6886.
Yoga with mom
Morning Yoga: Nui Mani Yoga offers a Mother's Day yoga class at the Kentucky Inn on S. Pearl St. taught by Davina Lochi. Moms will be entitled to a free mimosa or Bloody Mary after class. Information: 303-777-7550.
Mother's Day Races
Run For MS: Join the MS Relay America in partnership with Boulder Running Co. at the Cherry Creek Mall for the 5K or 10K run plus post-race brunch at 9 a.m. Information: 303-847-4123.
City Park 5K: The starter's gunshot sounds at 9 a.m. for this year's Mother's Day 5K. Flippin' Flapjacks prepares a pancake and sausage breakfast for attendees. Information: runsignup.com.