The Disney Princess Tea Parties Cookbook is a charming new cookbook that will help you and young kitchen helpers throw a tea party fit for a Disney Princess.
Your tea party will be the hit of the block with recipes all inspired by Disney Princesses, including Snow White, Cinderella, Rapunzel, Tiana, and more!
The recipe book contains over 50 easy-to-follow, kid-friendly recipes inspired by Disney Princesses. From delicious cookies and biscuits to delicious herbal teas, the Disney Princess Tea Parties Cookbook includes a long list of Disney-themed treats for the ultimate tea party.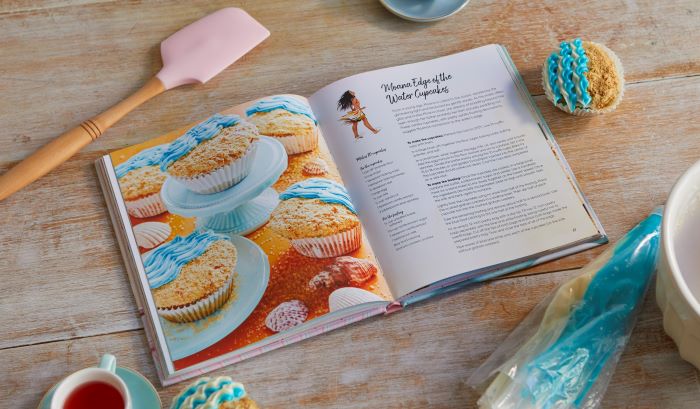 What is a snack?
Often held in gardens or indoors, afternoon tea is a meal usually consisting of small sandwiches, biscuits or scones with jam, sweet pastries and small cakes.
Afternoon tea is ideal for sharing a light snack and a sweet drink with close friends. Then, with a full mind and stomach, one can return to what one wants to do with the energy to complete the task at hand.
Or if you prefer, you can serve Elevenses, which, as you might guess, is served at 11am. A great way to keep your appetite satisfied until a possible late lunch.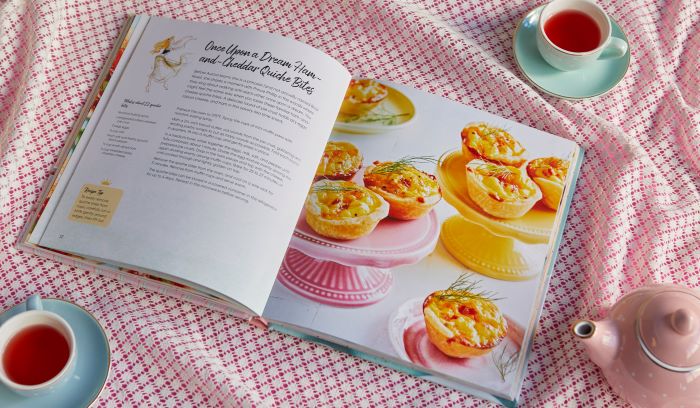 Regular visitors to Walt Disney World know that the Grand Floridian Resort & Spa has hosted afternoon tea regularly for many years. Alas, this wonderful service has been suspended due to the global pandemic.
At Disneyland, afternoon tea was served inside Steakhouse 55. However, with this Disney restaurant closing, we haven't heard of any replacements.
While teatime is a meal that didn't really catch on in Britain's former colonies, this new book from cookbook author Sarah Walker Caron aims to make it a regular occurrence.
Mary Poppins would be proud.
---
In addition to large, full-color photographs with beautiful examples to model your kitchen, the Disney Princess Tea Parties Cookbook comes with dozens of images and facts about your favorite Disney Princesses.
Recipe Layout Example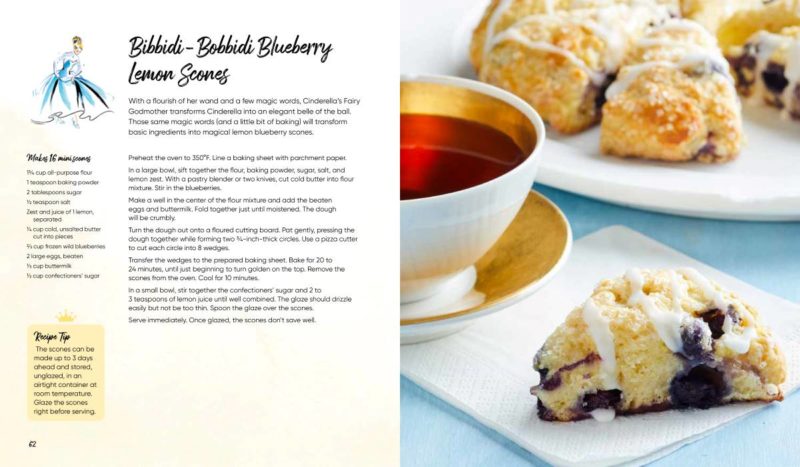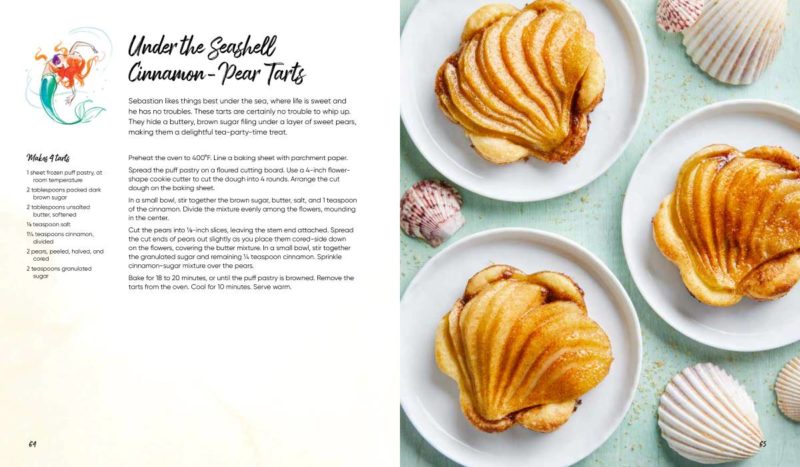 We especially liked the fact that most of these recipes don't require a culinary degree to complete. This means that if you enjoy sharing time in the kitchen with the younger members of your household, you can definitely work together to create these delicious treats.
Cookbook author Sarah Walker Caron has also inserted alternative ingredient suggestions, as well as tips and tricks.
We were also impressed with the number of plant-based recipes that were either as-is or easily tweaked to be vegan.
Whether you're an expert cook or just trying to whip up a fun event for the neighborhood kids, we think you'll frequently find yourself reaching for the Disney Princess Tea Parties cookbook for afternoon tea or whenever you want fun treats and great drinks. .
The Disney Princess Tea Parties cookbook is available for purchase at bookstores near you and online from Tuesday, April 19, 2022, but you can pre-order it today on Amazon where a portion of your price will be paid. purchase will help support the Disney Blog. Thank you.