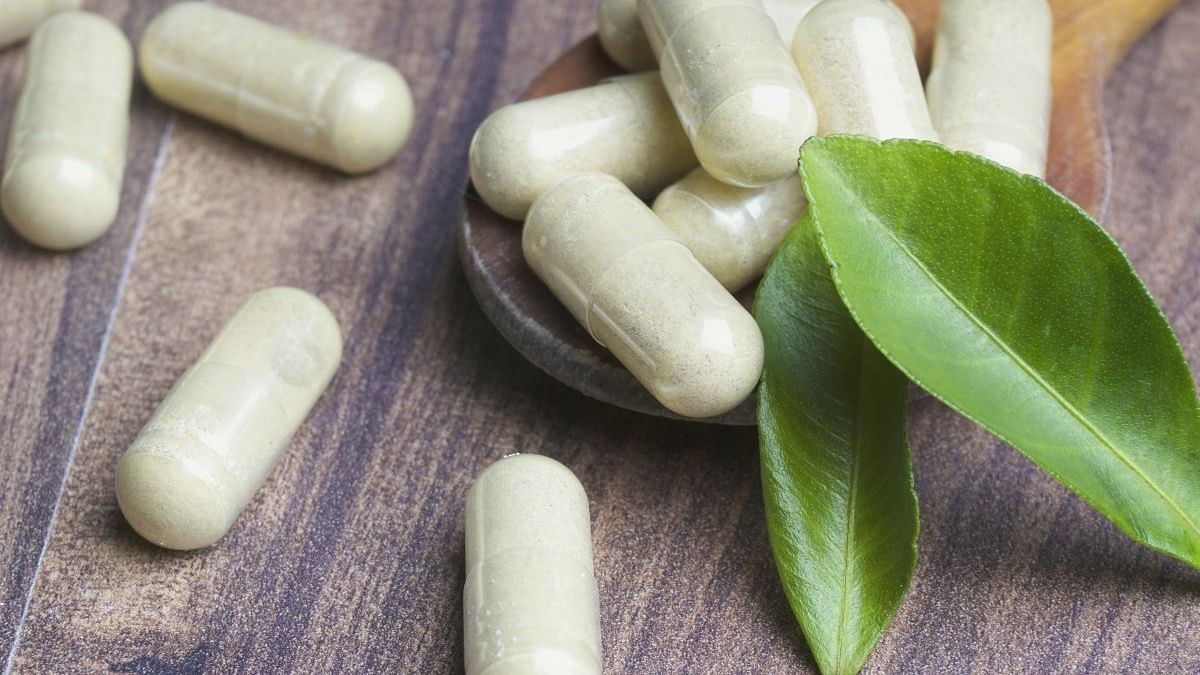 Text size:


Weight loss supplements claim to be "natural" or "herbal". It doesn't mean they're safe. Additionally, dietary supplements and diet pills do not need to go through rigorous evaluation processes by the appropriate government agencies for quality and purity. These supplements can be marketed freely even though they lack strong scientific data from well-designed controlled clinical trials to prove their safety and effectiveness. Common weight loss supplements include slimming herbal teas, detox juices, breakfast shakes, and meal replacements.
For overweight or obese Indians struggling to lose or maintain their body weight, dietary supplements may seem like a magic bullet or a last resort. The marketing strategy for these products is to make outrageous promises, but most of these claims are not supported by substantial clinical research. In fact, sometimes these supplements can present hidden health hazards that are not disclosed by the manufacturers. Just read the label and the fine print.
Despite this threat, the use of dietary supplements is growing exponentially around the world and the demand is much higher among people with eating disorders.
A recent report from Allied Market Research stated that the weight loss and weight management diets market size is valued at $ 192.2. billion dollars in 2019 and is expected to reach 295 billion dollars by 2027.
But the real cost of weight loss health supplements is too high to pay.
---
Read also : Intermittent fasting is a fad with benefits, but the science behind it demands more answers
---
What are these supplements?
Weight loss supplements include meal replacement shakes, fat burners, diet pills, processed soups, weight loss tea, etc. and are made by combining several "natural" ingredients. These are especially popular among young health enthusiasts, busy corporate workers, and office workers who lack the time to indulge in meal preparation, healthy eating, or physical activity.
Weight loss supplements promise quick and easy results, which can be short-term at best without proof of long-term sustenance. These supplements also carry serious health risks such as liver damage, high blood pressure, headaches, anxiety, nausea, diarrhea and insomnia, as several studies have reported. of research.
One of the most popular weight loss supplements – meal replacements – contains highly processed ingredients such as protein isolates, sugars, and artificial flavors. About 40 percent of the calories in each serving of these shakes come from added sugars. Two servings of most meal replacement shakes provide about 18g of added sugar, which is almost equal to the limit of 25g of added sugar per day per adult recommended by the World Health Organization.
---
Read also : Fluffy, colorful, packed with vitamins – healthy candy is Covid's latest fad
---
Serious health risks you need to watch out for
These fat burners and weight loss supplements can cause everything from liver damage to high blood pressure and anxiety.
There have been numerous reports of clinically apparent acute liver damage in people taking weight loss supplements.
A 2007 Israeli study documented 12 cases of liver damage – including one case of stage I primary biliary cirrhosis and hepatitis B – in patients who took a "herbal" nutritional supplement.
Another 2010 study investigated three cases in Canada and the United States who took two popular weight loss supplements. According to the authors, liver biopsies from all three patients showed results consistent with acute drug-induced liver injury.
These are warning signs. Often times, a quick fix can lead to long term injury.
Some fat burners targeting rapid weight loss contain an ingredient called usnic acid which causes liver damage. A healthy 28-year-old bodybuilder in the United States was diagnosed with acute liver failure within one month of taking 16 mg / day of pure usnic acid for two weeks.
A 2017 case series of four patients reported acute liver injury after consuming popular commercial fat burners such as green tea extract, green coffee, and spirulina. "The first patient developed acute liver failure and had to be treated with liver transplantation. The second patient developed acute hepatitis which resolved spontaneously. Another patient required multiple surgeries due to severe bleeding after a liver biopsy. The last patient was treated twice in 2010 and 2015. A liver biopsy was performed in all patients and histopathologic examination revealed no other cause of liver injury except for the use of a fat burner, "says the study.
There are many ingredients in fat burning pills or powders that can cause high blood pressure. Compounds like phenylpropanolamine, fenfluramine, and ephedrine which stimulate the central nervous system (CNS) to control appetite, also increase blood pressure.
Supplements containing bitter orange extract, caffeine, and yohimbe can cause headaches and anxiety.
Caffeine is a common ingredient in most fat burners and is often added in large amounts. A high dose of caffeine can hit your heart hard. It is advisable to stay away from highly caffeinated fat burners if you have any pre-existing heart issues.
Many weight control drugs / pills reduce appetite by inducing anorexic effect on the body which can lead to nausea and diarrhea. Fat burners that contain guar gum, carnitine, green tea extract, chromium, or chitosan can cause nausea and vomiting.
---
Read also : Diabetes drug helps reduce body weight by 20% in obese people, study finds
---
Conclusion
The safety and effectiveness of several ingredients commonly used to make weight loss supplements have not been fully studied. These supplements can claim to help you lose weight by reducing your appetite or speeding up your metabolism. But there is little scientific evidence that weight loss supplements work for the long term. Plus, most are expensive, some interact or interfere with medications, and some can cause serious health problems. These are not regulated, and some are not even certified.
If you are considering starting a dietary supplement for weight loss, talk to a healthcare practitioner. People with high blood pressure, diabetes, heart disease, liver disease, or other health problems should be extra careful.
It is always best to try to lose weight safely and slowly by taking a lifestyle modification approach involving a low calorie diet, regular physical activity, yoga, meditation, 7-8 hours of deep sleep. and good mental health.
Dr Subhasree Ray is a PhD Student (Ketogenic Diet), Certified Diabetes Educator, and Clinical and Public Health Nutritionist. She tweets @DrSubhasree. Opinions are personal.
(Edited by Neera Majumdar)
Subscribe to our channels on YouTube and Telegram
Why the news media is in crisis and how to fix it
India is all the more in need of free, fair, non-hyphenated and interrogative journalism as it faces multiple crises.
But the news media are in a crisis of their own. There have been brutal layoffs and pay cuts. The best of journalism is shrinking, giving in to crass spectacle in prime time.
ThePrint employs the best young reporters, columnists and editors. Supporting journalism of this quality requires smart, thoughtful people like you to pay the price. Whether you live in India or abroad, you can do it here.
Support our journalism
Leave a reply